When Defendants Contest Service: The Importance of a Good Process Server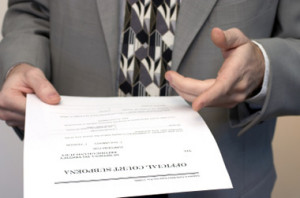 For many cases, proper service must be executed before the case can continue. If someone is served and does not show up to court, they are usually found in default. One of the ways that a defendant or respondent can throw a wrench in the gears is by claiming that service was not handled appropriately. They may even claim that service never happened at all. When this happens, it is important that you have used a process server who can back you up in court.
Good process servers know all of the regulations about how, when, and where papers of different types can be served. These experienced process servers will make sure that they get identification when required, signatures when required, and verify identity. They also make sure that they carefully document the service and that these steps were completed.
A good process server will also have excellent documentation. They will be able to refer to their records and immediately provide the details of the service. When problems arise and you need to prove that service occurred, having a process server willing and able to provide this documentation at a moment's notice is important. You may also need the process server to appear in court with you and testify that the defendant was served. The best process servers are willing to do this.
If you have papers that need to be served in Florida, it is important that you have a server that processes papers appropriately, documents everything, and has your back if service is contested. Our process servers are well trained to make sure that they follow all rules and regulations for proper service, and are willing to back you up in your case. Contact us today for more information.