How to Serve a Company in Care of an Agent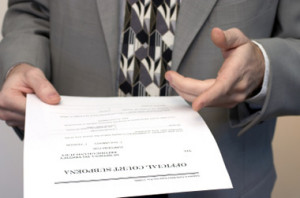 When you are suing a company or corporation, there are certain things that you have to keep in mind. One of the problems you may run into is figuring out who to serve the papers to. It is important that you discover who is responsible for receiving court papers within the company. A private process server can also help you determine this.
Who Usually Needs Served
As a general rule, lawsuits against companies will be served to the individual most responsible for the company. If it is a sole proprietorship, you would serve the owner. If it is a partnership, you must serve one of the partners. For all other companies, you must serve either an office of the company or their agent.
You can learn who is responsible for receiving court papers by contacting the company and asking who the process service agent or officers are. If the company refuses to provide this information, you can also get it from local authorities such as the Chamber of Commerce or your local licensing offices. These places will have the company's organization paperwork, complete with contact for process service.
When You Can't Serve The Right Individual
There are times when you may not be able to serve an officer or owner of a company. In these instances, you will have to serve an agent of the company. Some courts will allow substitute service, in which you leave the papers with someone at the company's location during regular business hours. However, often when a company operates in several states but only headquarters in one they will have an assigned process service agent.
If you have a lawsuit against a company and need help figuring out who to serve, contact us today for more information about how we can help.