Florida State Requirements for Private Process Servers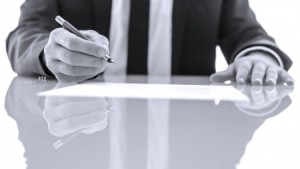 Did you know that not everyone can serve papers in Ocala? The state of Florida has specific requirements that process servers have to meet before they are allowed to serve legal papers. Understanding these rules is important so that you can make sure you are hiring a process server that will meet your needs.
Legal Requirements
Private process servers must be at least 18 years old and have no legal, mental, or physical disability that will keep them from performing the duties of their job, with or without accommodation. A legal disability could be an ongoing criminal case, criminal charges on your police record, or protection orders, among others.
Steps to Take to Become a Florida Process Server
The state of Florida requires all private process servers to show proof of training in service of process from an accepted educational program. Process servers in Ocala also have to put up a personal bond, usually through a bonding company or firm. This bond is to cover losses if the process server was derelict or negligent in their duties.
Registering with the Courts
After the process server has completed all of these steps, they can register with the courts to legally serve court papers and legal documents. They must keep this registration up to date, with annual renewals.
If you have papers served by a process server who does not meet these requirements or that has not kept their registration up to date, your case could be dismissed. Contact us today for reliable and accurate legal service of process.